Information security and compliance solutions for Financial Services and Banking
Huntsman Security's solutions support the Financial Services and Banking sector in protecting critical information assets and meeting the growing number of obligations to regulatory requirements.
In the financial sector security and risk are closely linked, preventing data breaches and the associated fallout of financial loss and reputational damage is critical to your organisation's success. Critical responsibilities include protecting the privacy of customers personally identifiable information (PII), meeting government and industry regulatory requirements and supporting security auditing by your security teams and external auditors.
Huntsman Security can help meet security and compliance obligations
Real-time monitoring with Enterprise SIEM
Huntsman Security's Enterprise SIEM with inbuilt threat intelligence and behaviour anomaly detection, can  monitor and support the management of threat detection activities and your obligations to a growing number of security standards, an ongoing and often overwhelming task.  Whether it's the July 2019 APRA CPS 234, PSD2 , PCI DSS or GDPR falling short of your commitments is not an option.
Security Posture measurement with the Essential 8 Scorecard
Huntsman Security's Essential 8 Scorecard measures the effectiveness of your organisation's security controls; controls designed to defend against cyber attacks and insider threats.  It provides continuous, objective cyber metrics via dashboards and automatically distributed reports to key stakeholders across the business.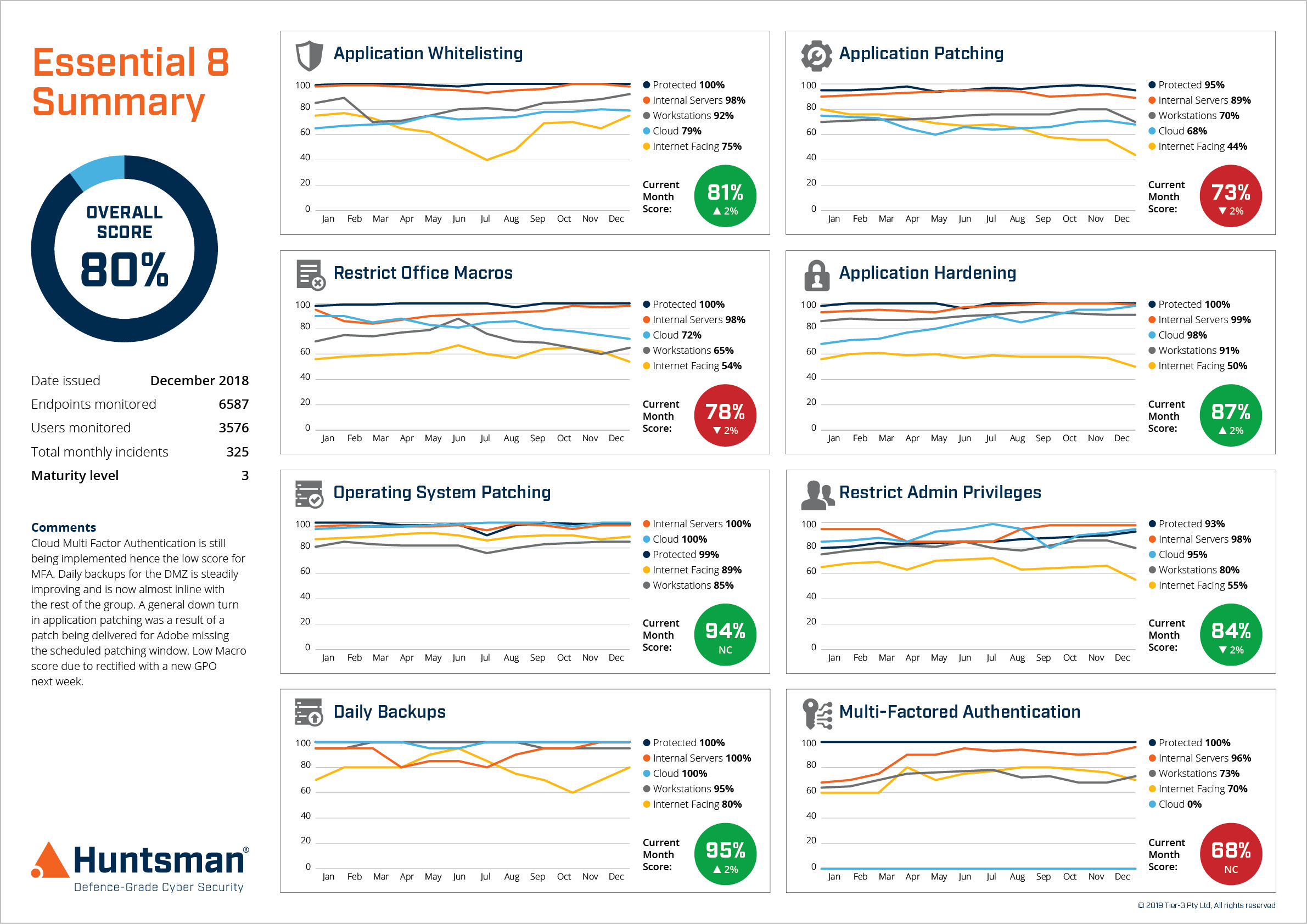 Essential 8 Scorecard – Trend Report
Learn more about cyber security for Financial Services and Banking