MITRE ATT&CK®
Infiltrating the network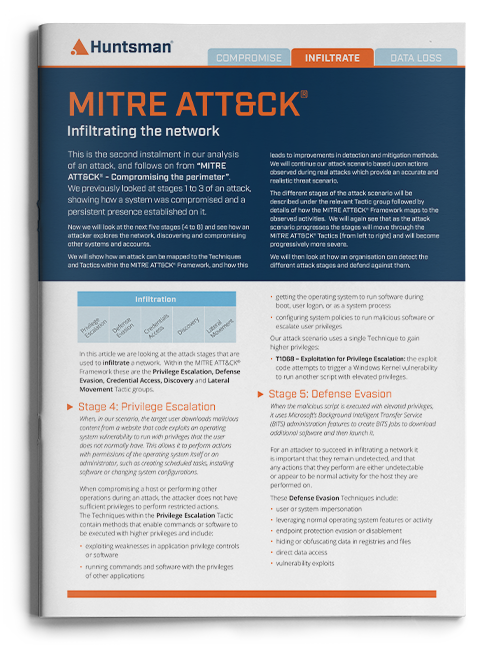 This is the second instalment in our analysis of an attack, and follows on from "MITRE ATT&CK® - Compromising the perimeter". We previously looked at stages 1 to 3 of an attack, showing how a system was compromised and a persistent presence established on it.
Now we will look at the next five stages (4 to 8) and see how an attacker explores the network, discovering and compromising other systems and accounts.
We'll walk you through a scenario demonstrating the attack stages, and show you the MITRE ATT&CK framework in action.
GET THE PDF NOW