MITRE ATT&CK®
The Attacker's Playbook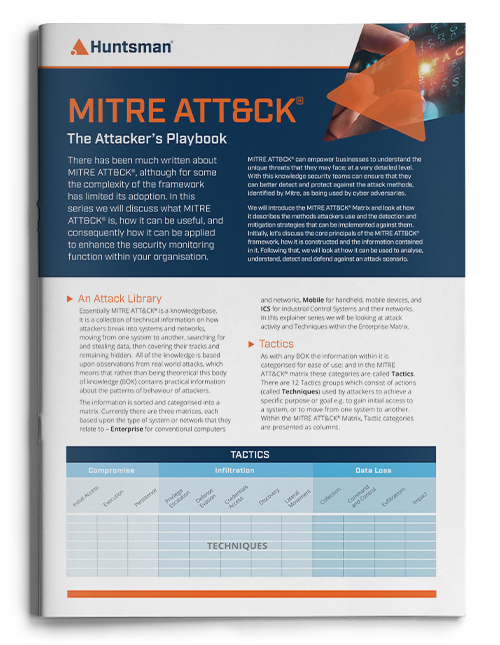 There has been much written about MITRE ATT&CK®, although for some the complexity of the framework has limited its adoption.
To help with that, we have created a quick-read educational series on MITRE ATT&CK® to support organisations in their journey to strengthen their threat detection and defence activities.
In this series, we will discuss what MITRE ATT&CK® is, how it can be useful, and consequently how it can be applied to enhance the security monitoring function within your organisation.
GET THE ATTACKER'S PLAYBOOK NOW