Cyber Security for Critical Infrastructure
Preparing for your August 2023 SOCI Act deadline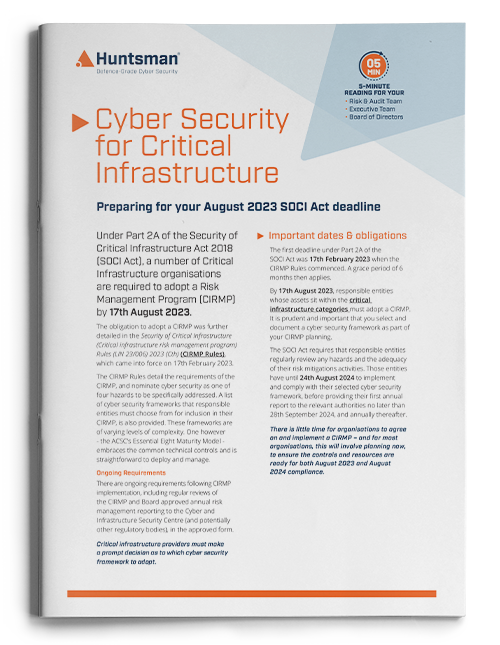 Under Part 2A of the Security of Critical Infrastructure Act 2018 (SOCI Act), a number of Critical Infrastructure organisations are required to adopt a Risk Management Program (CIRMP) by 17th August 2023.
There is little time for organisations to agree on and implement a CIRMP – and for most organisations, this will involve planning now, to ensure the controls and resources are ready for both August 2023 and August 2024 compliance.
Download the PDF to find out how Huntsman Security's solutions can help support compliance with CIRMP review and reporting requirements utilising the ACSC Essential Eight Maturity Model.
DOWNLOAD THE PDF NOW