Ransomware Risk Management
visibility for Directors/C-Suite level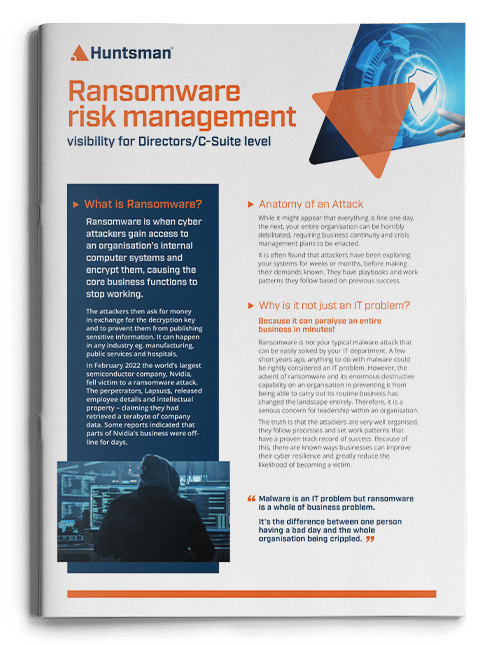 "Malware is an IT problem but ransomware is a whole of business problem. It's the difference between one person having a bad day and the whole organisation being crippled."
The advent of ransomware and its enormous destructive capability on an organisation in preventing it from being able to carry out its routine business has changed the landscape entirely. Therefore, it is a serious concern for leadership within an organisation.
As a Director or Executive of an organisation, SmartCheck for Ransomware will give you visibility of your ransomware risk by scoring the effectiveness of the 12 individual controls.
Want to see how this Director's Ransomware Risk Report could be implemented in your organisation?
Download the PDF to find out more.
DOWNLOAD THE PDF NOW