Build cyber resilience with business intelligence
The deployment and operation of SIEM, monitoring and security analytics is a complex technical domain.  It requires understanding of the structure of networks, flows of data between systems, the threats the organisation faces and the modern cyber security attack patterns as well as a good understanding of the exposures to insider risk and the compliance needs of the organisation. Business intelligence reporting is an enabler of cyber resilience.
A solution for a broad business audience
The consumers of the outputs from those operational security tasks represent a broad range of roles and needs across the organisation.  Many are not technical but see security as a function or process that produces outputs and performance indicators.
Consumers of business intelligence:
Technical users looking at operational dashboards
Team managers who need a viewpoint showing exceptions
CISOs who need service and performance metrics
MSSP business intelligence requirements:
Pan-customer views for users within the service provider
Customer-specific portals for use by service consumers
Cyber business intelligence web interface
The audiences identified above need to look beyond static displays and pre-canned reports, they need an interactive business intelligence interface they can easily access from a browser or a mobile device like a phone or tablet.  They need to be able to understand data that might show exceptions, problems or trends.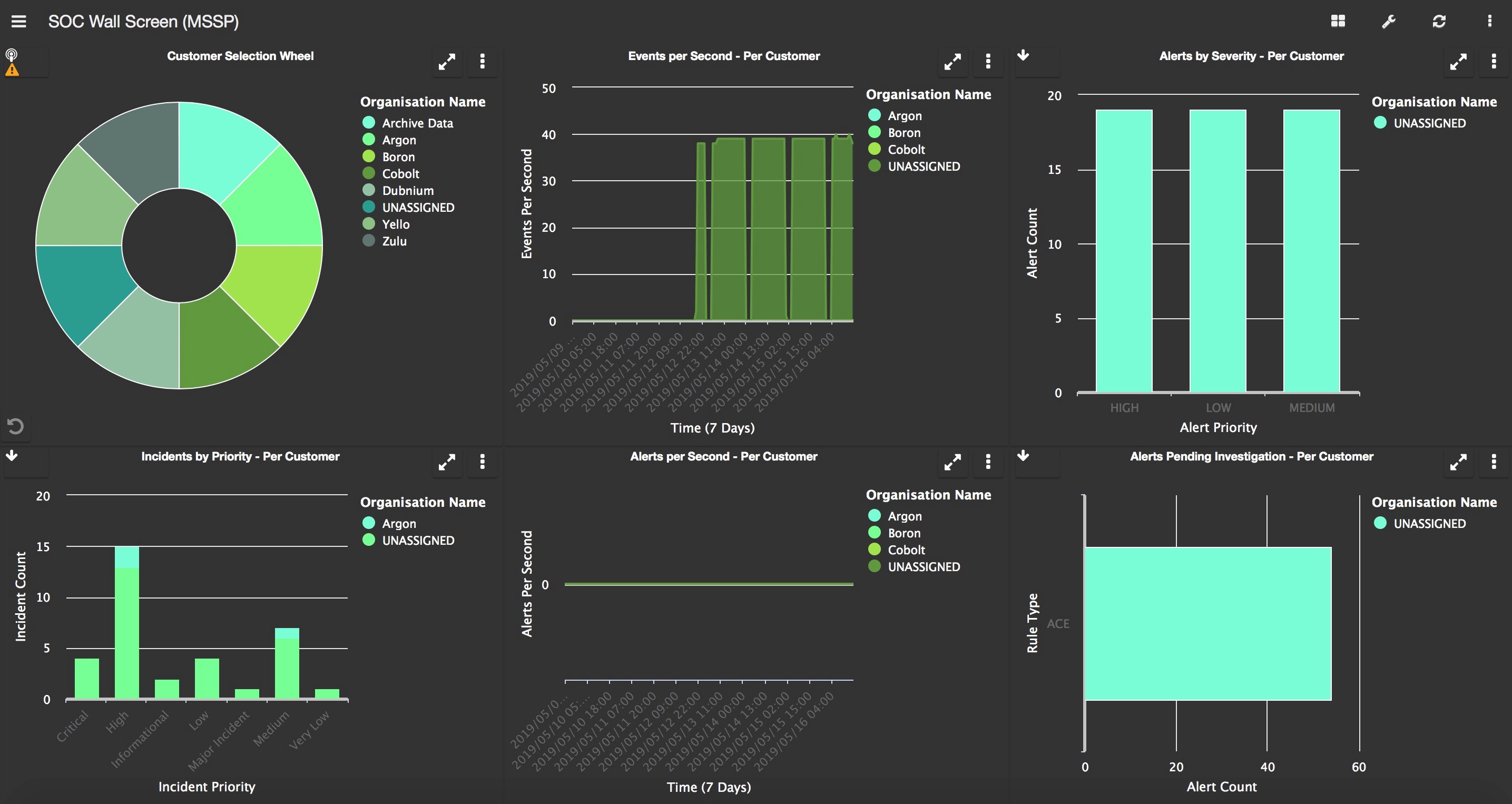 LiveView SOC Wall Dashboard For MSSPs
Why is this compliance indicator showing an issue?
What are the incidents under investigation?
How busy is my security team?
Are we falling behind the volume of threats faced?
Does the alert queue consist of unique issues, or the same issue in several places?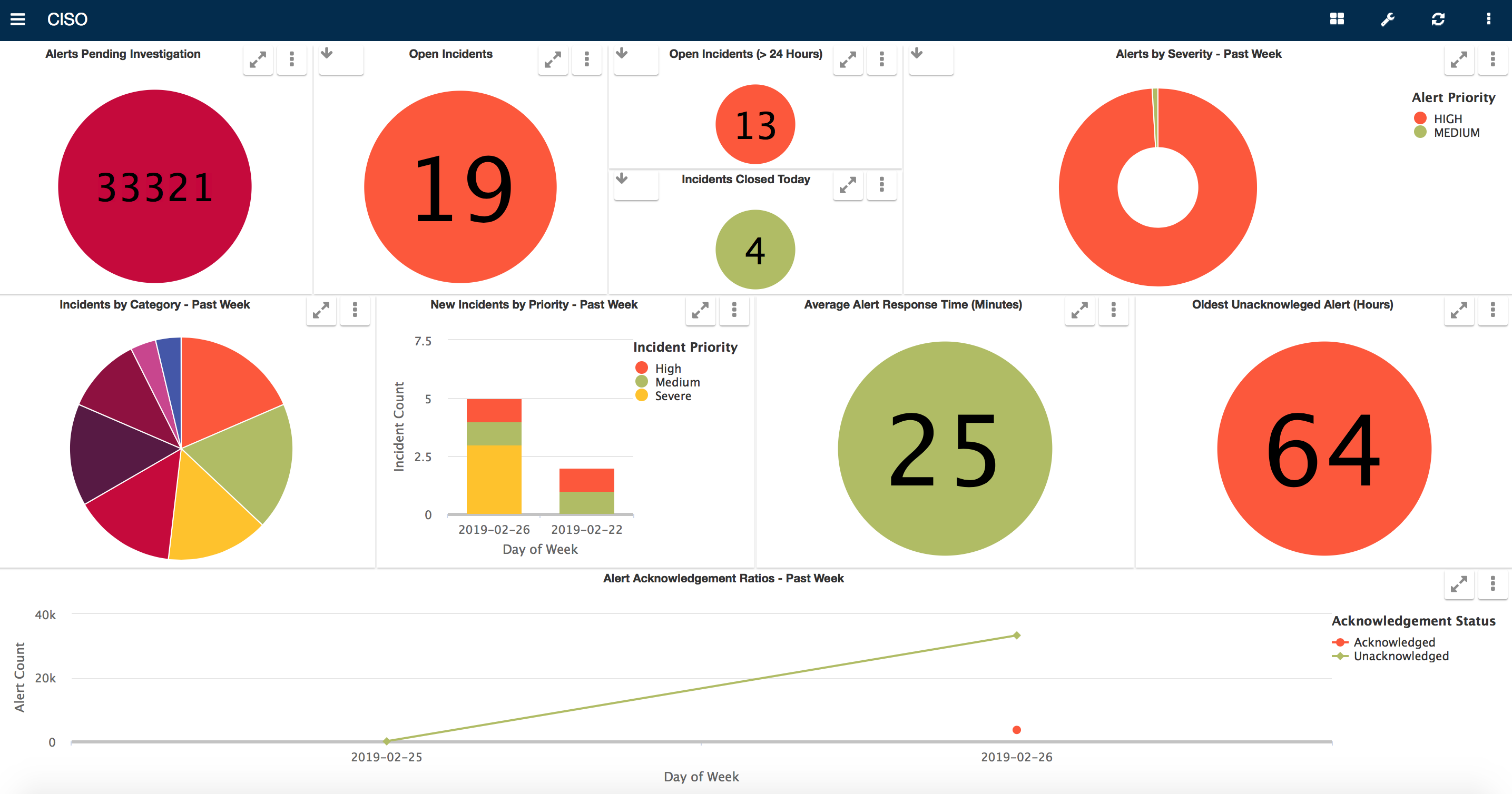 LiveView Dashboard for CISOs
Huntsman Security's 'WebView' for Next Gen SIEM
Huntsman Security's Next Gen SIEM now includes a full, customisable business intelligence web interface 'WebView'.  This enables BI functionality to be provided from within security operations to the wider business stakeholders upstream, and department managers and service customers downstream.
Deployed as a separate platform or virtual machine it can be located conveniently on the network and protected separately (if required) so it can be made accessible to a wider range of users/recipients/stakeholders than the core platform without affecting the performance of key security operations toolsets.
Dashboards can be built, refined, added to and changed depending on role-based access controls. Information flows and drill-down options can be set up as desired by different audiences according to their needs, so they can interact with the cyber security operational reports and displays.  The dashboards can be accessed from a range of browsers and mobile devices to get up-to-the-minute security posture reports where and when convenient.
Huntsman Security's WebView, the first fully-integrated cyber BI-interface of its kind, is available with its Next Gen SIEM range of products.
Find out more about 'WebView'