Disruption of Audit in the time of Coronavirus
The pandemic is currently ravaging people's lives and the economy across the world.  Cyber security and audit professionals, and their roles, included.
Businesses are walking a narrower financial tightrope than ever before, balancing cost cutting, with human resources, lost business and diminished profits.
Cyber security matters
In the midst of all the disruption, businesses  still have regulatory obligations and governance responsibilities to fulfil, including  effective financial and business reporting and the audit processes and lines of defence that ensure these are correctly derived and reported.
Businesses are the  custodians of significant amounts of their own intellectual property and customer data which needs to be protected.  It would be terrible to narrowly survive the pandemic only to suffer a huge data loss or serious breach of data quality.
And of course, the legal and regulatory requirements under regulations like GDPR or NISD still apply.  A business that was affected due to mandated home working or lapses in on site security operations might be given more lenient treatment at some future point by a regulator, but those legal obligations still persist, and people still expect their data to be held safely.
So cyber security matters, and the associated validation, audit and assurance processes around it matter too.
Assurance impacts
The restrictions on business operations and travel have had some effects on how these assurance and assessment activities are being carried out.  Some with possibly longer-term ramifications for how businesses gain a view into their security operations metrics and performance indicators.
Plugging the hole in the Audit Calendar
In some cases, there will be a pause to proceedings, a delay of perhaps 6-12 weeks depending on the location and proximity of staff or length of lock down rules being in effect.  In the worst case that means that the normal audit calendar of activities is going to have to be condensed into ¾ of the time it normally would be.
Some of the highly important activities, such as financial audits that culminate in annual reports, might be hard to condense or shorten so other areas may have to be squeezed.
This means that ways of working that save time are going to be paramount.  Anything that can reduce the time and resource needed for field work or reporting, or that can cut the logistical overhead of travel, site visits or data analysis will be a useful addition to the audit team's toolset.
We've seen this specifically in the demand for Huntsman Security's Auditor tool.  The software can be sent as an installer to a site that requires auditing, have the data gathered by a local administrator (who can themselves be working remotely from home), and the results then be quickly analysed centrally within, or by, the audit team.  This reduction in time spent on visits and data collection can make a big difference to getting control assurance activities done when the elapsed time is under pressure.
Reordering planned activities
Some activities that require face-to-face contact, or where site visits or direct interaction are necessary might not be possible at all during the pandemic lockdown, so they will have to be deferred to later in the year when they are possible.  Clearly, to avoid compromising the audit work programme, it's important to identify what activities were planned outside the lockdown period that could be swapped around to ensure that time pressures don't hit too hard when travel and access is eased.
Maybe you can't audit process A, but you can audit process B.  So instead of doing A in May and B in September as you planned; do the audit for B down under lockdown so that auditing A can take place more easily later in the year.
The task here is to identify what audit work can be undertaken, and rescheduling it into the lockdown period.  As we've seen above, in some cases there may be technology solutions that mean you can do audit B in a different way that means it can be undertaken now.
Working remotely and at pace
Cyber security reviews and audits, like many others, often involve a degree of physical contact, dialogue and site visits.  When you can't travel to sites this cannot happen.  Interviews can be undertaken by video conference and documentation and records can be emailed, but it is hard to directly assess security controls and system configurations for afar.
However, if we are looking at technical controls (aside from say awareness processes and incident response plans) then there are ways to gather this control data and evidence and to analyse and report on the level of control maturity and assurance remotely.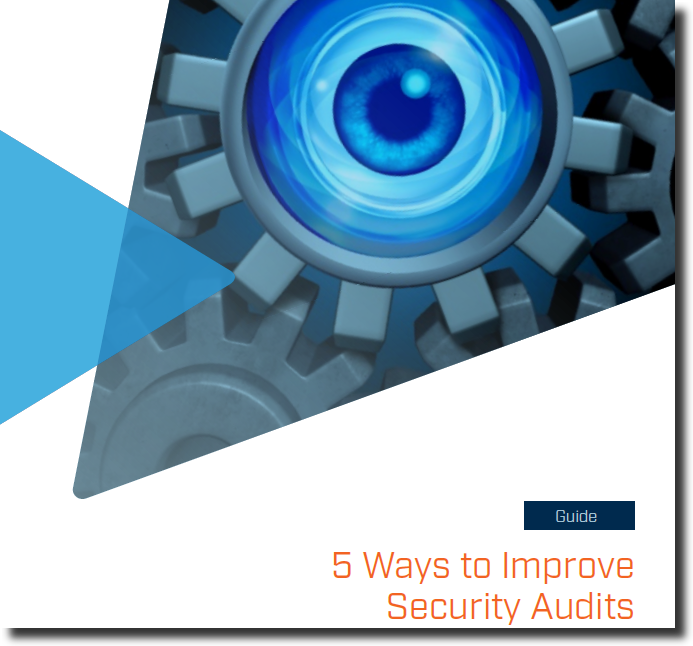 Read the Guide for an Overview of How to Improve your Security Audit Processes
Varying levels of automation are possible here, depending on what remote access is feasible, but if you have a consistent tool that you can send to each end point, site or audit domain and collect the data consistently; back at base (or more likely in the home office of the auditor) you can analyse this remotely collected – but trustworthy – data and generate the same kind of audit reports for management and stakeholders.
Fix up, look sharp
If these processes, that are so key to control assurance and system integrity, can be achieved remotely and more quickly,  then not only can audit activities and assurance prevail over the virus restrictions, but the work that is undertaken now can make way for other programmes of work when travel once again becomes possible and people are back in offices.
These new efficiencies in approach can persist beyond the Coronavirus pandemic and become part of a streamlined and more optimised audit programme in future years.
For more information on Huntsman Security's products that are in use within our customers to undertake cyber security audit processes see the resource page here.