Partnering with Huntsman
Huntman's partner programme gives organisations the opportunity to benefit from Huntsman defence-grade cyber security suite which provides a modular platform that can scale horizontally and vertically to deliver advanced security monitoring, compliance management and reporting plus cyber threat detection and verification.
Our solutions are quick and easy to install.  Moreover, they integrate easily with existing  technologies to link information from disparate security environments.
If you want to build your security business on an intelligent system that will protect your customers now, adapt to change and support long term relationships with them, please contact us.
---

ABM are Experts in Corporate Investigation and Intelligence Management solutions.
They specialise in the development of intelligence and investigative software across law enforcement agencies, public sector and commercial organisations. ABM provide solutions to clients across the globe, including the United Kingdom, Australia, USA and Europe.
Approximately 70% of UK Police Forces use ABM's intelligence software and they provide the national intelligence system across Scotland, the Scottish Intelligence Database (SID).  TO visit abm website, please click here.
---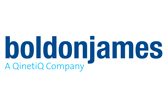 Boldon James are the market leaders in data classification and secure messaging software. We give our clients confidence when it comes to controlling and protecting their data.
We pride ourselves in finding real solutions that work for our clients – whatever their challenge. We have over 30 years' experience in facilitating secure messaging and classifying data to protect against sensitive data leaks. We work with the world's leading commercial organisations, system integrators, defence forces and governments; driving the effective classification and security of all kinds of data within their existing software environments. We have worked on some of the world's largest IT security software programmes, collaborating with our network of global partners.
Data classification embeds a culture of compliance by involving users in identifying, managing and controlling regulated data, while automating parts of the protection process to enforce rules and policies consistently.
Our market leading data classification product, Classifier, allows organisations to empower their users to apply relevant visual and metadata labels to messages and documents in order to enforce information assurance policies, raise user awareness and orchestrate multiple security technologies, such as DLP. Our combined focus on data centric protection has helped organisations prevent serious data loss and improved return on technology investment.
---

Huntsman works with Cisco as a Solution Partner.  Cisco (CASDAQ: CSCO) is the worldwide leader in IT that helps companies seize the opportunities of tomorrow by proving that amazing things can happen when you connect the previously unconnected.
On 3 Nov 2015  Cisco demonstrated an aligned vision by announcing the deep integration of pxGrid and the Huntsman Analyst Portal®.  pxGrid, launched in 2014, provides a suite of context sharing and network control capabilities that enable Cisco ecosystem partners to extend their reach into the network infrastructure and take "Rapid Threat Containment" actions.  Huntsman Security has integrated both the "User Access and Device context" and "network control" capabilities into the Huntsman Analyst Portal®, enabling delivery of rapid manual and automated threat verification and containment ……in seconds.  
For ongoing news, please go to http://thenetwork.cisco.com
---

Helping organisations identify and mitigate against the Insider Threat.
Without a doubt, organisations are facing increasing security threat.  Every organisation wants to believe that their users, partners, contractors and vendors are all trustworthy, but the truth is not so. Insider Threat is the biggest threat that any organisation faces today.
What is required to keep an organisation safe from Insider Threat is a unified solution that incorporates two sides of intelligence behaviour gathering – machine and user monitoring activities in real time. That is why we have partnered with Huntsman Security to provide us with the best system intelligence that we can find.
---

Core Security provides the industry's first comprehensive attack intelligence platform. With Core Security, enterprises and security professionals can focus on the most likely threats to their critical business assets by modeling, simulating and testing what an actual attacker would do. Core Security helps more than 1,000 customers worldwide identify the most vulnerable areas of their IT environments to improve the effectiveness of remediation efforts and ultimately secure the business. Our patented, proven, award-winning enterprise products and solutions are backed by more than 15 years of applied expertise from Core Labs research and Core Security Consulting Services.
---

Datacom TSS is a leading cyber security advisory and managed security services provider who can deliver outcome focused security that aligns with business needs and organisational goals.
Founded by former Australian Signals Directorate cyber security specialists, TSS has over 120+ years' of combined privileged knowledge and experience in threat intelligence, threat and vulnerability management, incident response, technical investigations, penetration testing, vulnerability assessments, code review and security architecture design.
Our people are our key differentiator and through our Cyber Security & Incident Response Centre (CSIRC), we combine clever people and smart technology to effectively mitigate and minimise risks posed by cyber threats to your business.
---

FireEye has invented a purpose-built, virtual machine-based security platform that provides real-time threat protection to enterprises and governments worldwide against the next generation of cyber attacks. These highly sophisticated cyber attacks easily circumvent traditional signature-based defenses, such as next-generation firewalls, IPS, anti-virus, and gateways. The FireEye Threat Prevention Platform provides real-time, dynamic threat protection without the use of signatures to protect an organization across the primary threat vectors and across the different stages of an attack life cycle. The core of the FireEye platform is a virtual execution engine, complemented by dynamic threat intelligence, to identify and block cyber attacks in real time. FireEye has over 3,100 customers across 67 countries, including over 200 of the Fortune 500.
---

The Missing Link is an ICT solution provider that is focused on servicing clients in the mid-market to enterprise, and across a varying range of industry verticals. Our team has worked on a wide range of projects – varying in size, complexity, scale and industry vertical.
Our security consultants have industry leading certifications including OSCP, CREST and CISSP. Our penetration testers are community contributors to industry projects such as the Penetration Testing Execution Standard (PTES), Metasploit and Exploit DB; in addition they attend specialist training courses regularly to ensure the latest skills across the latest methodologies and attack vectors.
Our clients always have the services of a leading specialist available to them; whether it be an IT project manager, specialist technical engineer or a security specialist.
---

PGI is a privately owned UK business offering integrated, intelligence-led risk management solutions. PGI specialise globally in the secure protection of our clients' assets: human, physical, legal, intellectual property, financial and operational.
PGI Cyber is a well-rounded cyber security specialist company, with a  wealth of experience ranging from Government institutions and commercial experience in various fields of cyber security, which brings together a unique capability for any size of company with any issue around cyber. PGI cyber has built huge capability in all areas of cyber to accommodate clients' needs ensuring that the delivery of the solution required is fit for purpose regardless of the size of company.
PGI Cyber know the effect that cyber risk has on companies and have created a number of solutions, all of which are built around education. We believe on taking the company on a journey and tailoring the solutions to their requirements, educating at every step ensuring the clients, whether a small business to Governments , have a good understanding.
---

Xpertex is an independent technology services and solutions provider based in Hertfordshire, UK. We work with a range of clients across the public and private sectors to help them make their information technology effective, secure and aligned to their business operations.
We have delivered a range of engagements which have generated real benefits for our clients. We provide expertise and insight in the following fields:
Client-side "trusted advisor" and interim management
Secure Infrastructure Design and Support  Services24/7 Monitoring of Client Infrastructure's
Design authority and technical assurance
Information and network security
Cyber Security and compliance reviews
Technical audits
Technical programme and project management
Technology strategy development and delivery
---

A market leader in IT Management, Deployment & Support.
ION Management Solutions is a Philippines-based company servicing businesses throughout the region, including Singapore, Malaysia, the Philippines and Hong Kong. Customers include many of the region's Top 200 companies in the Financial Services, Telecommunications, State & Federal Government, Oil & Energy, & Utilities industry segments.
ION boasts its proven specialized skills in virtualization and managing large, complex, or critical IT infrastructure. Our expertise and experience in providing end-to-end solutions across all industry verticals has propelled ION Management Solutions to the forefront of our customers minds.
---