Partnering with Australian cyber security vendor Huntsman Security
Australian cyber security vendor Huntsman Security provides two core cyber security solution capabilities: multi-tenant, high volume next generation SIEM and security analytics, and our award winning Essential Eight security control measurement tools.
Whether you are an MSSP, Systems Integrator, IT Service Provider or an IT Security Consultancy Huntsman Security's partner programme gives you the opportunity to benefit from globally recognised cyber security solutions that deliver threat detection, advanced security monitoring, compliance management and cyber risk assessment against a government cyber maturity assessment framework.
Our solutions are quick and easy to install; they integrate easily with existing  technologies to link information from disparate security environments.
If you want to build your security business with a cyber security vendor that works collaboratively to support you and your customers, please get in touch with the team.
---

ABM are Experts in Corporate Investigation and Intelligence Management solutions.
They specialise in the development of intelligence and investigative software across law enforcement agencies, public sector and commercial organisations. ABM provide solutions to clients across the globe, including the United Kingdom, Australia, USA and Europe.
Approximately 70% of UK Police Forces use ABM's intelligence software and they provide the national intelligence system across Scotland, the Scottish Intelligence Database (SID).  To visit abm website, please click here.
---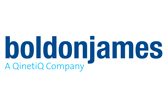 Boldon James are the market leaders in data classification and secure messaging software. We give our clients confidence when it comes to controlling and protecting their data.
We pride ourselves in finding real solutions that work for our clients – whatever their challenge. We have over 30 years' experience in facilitating secure messaging and classifying data to protect against sensitive data leaks. We work with the world's leading commercial organisations, system integrators, defence forces and governments; driving the effective classification and security of all kinds of data within their existing software environments. We have worked on some of the world's largest IT security software programmes, collaborating with our network of global partners.
Data classification embeds a culture of compliance by involving users in identifying, managing and controlling regulated data, while automating parts of the protection process to enforce rules and policies consistently.
Our market leading data classification product, Classifier, allows organisations to empower their users to apply relevant visual and metadata labels to messages and documents in order to enforce information assurance policies, raise user awareness and orchestrate multiple security technologies, such as DLP. Our combined focus on data centric protection has helped organisations prevent serious data loss and improved return on technology investment.
Read the Boldon James & Huntsman Security Solution Brief Data Classification meets Security Analytics to learn about enhanced monitoring and protection of sensitive assets.
---

Carbon Black (NASDAQ:CBLK) is a leading provider of next-generation endpoint security. As a cybersecurity innovator, Carbon Black has pioneered multiple endpoint security categories, including application control, endpoint detection and response (EDR), and next-generation antivirus (NGAV). Leveraging its big data and analytics cloud platform – the Cb Predictive Security Cloud – Carbon Black solutions enable customers to defend against the most advanced cyber threats, including malware, ransomware, and non-malware attacks. Deployed via the cloud, on premise, or as a managed service, customers use Carbon Black solutions to lock down critical systems, hunt threats, and replace legacy antivirus.
---
Check Point Software Technologies (www.checkpoint.com) is the largest network cyber security vendor globally, providing industry-leading solutions and protecting customers from cyberattacks with an unmatched catch rate of malware and other types of threats. Check Point offers a complete security architecture defending enterprises – from networks to mobile devices – in addition to the most comprehensive and intuitive security management. Check Point protects over 100,000 organizations of all sizes.
---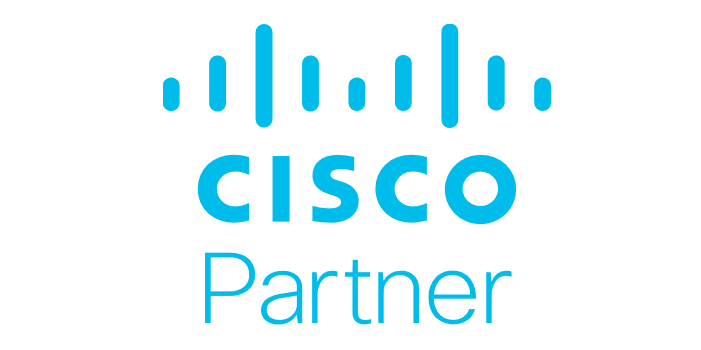 Huntsman works with Cisco as a Solution Partner.  Cisco (CASDAQ: CSCO) is the worldwide leader in IT that helps companies seize the opportunities of tomorrow by proving that amazing things can happen when you connect the previously unconnected.
On 3 Nov 2015  Cisco demonstrated an aligned vision by announcing the deep integration of pxGrid and the Huntsman Analyst Portal®.  pxGrid, launched in 2014, provides a suite of context sharing and network control capabilities that enable Cisco ecosystem partners to extend their reach into the network infrastructure and take "Rapid Threat Containment" actions.  Huntsman Security has integrated both the "User Access and Device context" and "network control" capabilities into the Huntsman Analyst Portal®, enabling delivery of rapid manual and automated threat verification and containment ……in seconds.  
For ongoing news, please go to thenetwork.cisco.com
---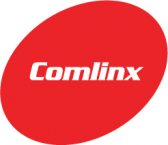 In an era of rapid evolution, where IT has shifted from backroom business support to high-profile enabler, getting the most from technology can lead to serious competitive advantage. Working with the right IT Managed Service Provider (MSP) brings significant rewards. Many of Australia's smartest organisations depend on Comlinx to stay ahead of their rivals. When our innovation meets your business drivers, the possibilities are endless. Intelligent, secure, agile and collaborative solutions; wherever and however.
---

Data#3 Limited (ASX: DTL) is one of Australia's leading business technology solutions companies servicing customers across a wide range of industries throughout Australia and the Asia Pacific. The company was established in 1977 and listed on the ASX in 1997.
Underpinned by market-leading expertise in technologies from global vendors, the specialised solution categories Data#3 offers are; Cloud, Data and Analytics, Mobility, Security and IT Lifecycle Management.
Data#3 reported revenues of $983.2 million in FY16. The company has more than 1,100 employees and contractors and is headquartered in Brisbane with offices, data centres, and configuration and warehousing facilities across Australia
More information about Data#3 and its solution offerings is available at www.data3.com
---
Customer focused values. World-class capability. The right solutions to help you navigate, wherever you are on your journey.
With a breadth of offerings and depth of expertise, there isn't a safer pair of hands to help navigate the future of your business.
Datacom is Australasia's largest home-grown tech company. Drawing on the experience of over 6500 staff in 24 locations around the globe, we work with a full range of clients, from small start-ups through to government agencies and multinational corporations, to explore and extract the hidden value in their systems.
We bring together over half a century of know-how, the right technology and the knowledge and creativity of our people, to deliver sustainable solutions to our customers' greatest challenges.
With our team of dedicated professionals, we work with leading partners to deliver the solutions that are right for our customers – that solve their issues and enhances their businesses.
We design, build and run IT systems and processes across operations, cybersecurity, cloud, digital platforms, payroll and enterprise applications. We deliver customer care services and operate mission-critical infrastructure with best-in-class data centre facilities – Datacom delivers on the promise: practical imagination.
www.datacom.com
---

Edge IT Group is a UK based IT Consulting and Cyber solutions delivery business; the objective is to sit 'client-side' to help our clients define their business & technology needs and issues, and for Edge IT Group to 'prime' the delivery of technology and consulting solutions through its supply-chain of market-leading technology solutions providers.
Edge IT Group's profile of services covers Cyber posture definition and strategy, Cyber auditing tools, Security Analytics platform, Penetration Testing and advice & guidance around other security tool-sets and remediation services.
The prime focus is to 'enable and empower' CEO's or Risk functions by providing solutions that deliver non-technical dashboards statistics, to monitor Essential Cyber KPI's and provide oversight of their internal or external IT services delivery functions.
---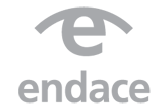 Endace's 100% accurate, Network History Recording and Playback provides definitive, packet-level evidence for investigating cybersecurity threats, quantifying data breaches and troubleshooting network or application performance problems. Playback integrates with commercial, open-source or custom analytics applications to streamline and automate issue investigation. Network History can be played back through hosted or external analytics solutions for automated, back-in-time investigations. Global customers include banks, hospitals, telcos, broadcasters, retailers, web giants, governments and military.
---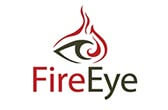 FireEye has invented a purpose-built, virtual machine-based security platform that provides real-time threat protection to enterprises and governments worldwide against the next generation of cyber attacks. These highly sophisticated cyber attacks easily circumvent traditional signature-based defenses, such as next-generation firewalls, IPS, anti-virus, and gateways. The FireEye Threat Prevention Platform provides real-time, dynamic threat protection without the use of signatures to protect an organization across the primary threat vectors and across the different stages of an attack life cycle. The core of the FireEye platform is a virtual execution engine, complemented by dynamic threat intelligence, to identify and block cyber attacks in real time. FireEye has over 3,100 customers across 67 countries, including over 200 of the Fortune 500.
---


The Gulanga Group is a Supply Nation Certified locally owned Indigenous Business that works closely with the Federal Government at all levels to advocate the effective use of new and emerging Information and Communications Technology (ICT) to deliver better business outcomes.
Galanga consists of a team of highly skilled ICT technologists with a vast experience in delivering government based ICT solutions. Gulanga provides a range of ICT products and services with an extensive network of professional consultants, solution architects and industry experts who help us deliver solutions to help meet our customers' business imperatives.
---

Huntsman Security is proud to be a cyber security supplier to the UK government. More details can be found here
---

Insitec is a wholly Australian owned medium enterprise, formed in 2001 with a specific goal to meet the needs of organisations by utilising best of breed solutions to achieve efficient and effective outcomes. Working in partnership with each of our clients, we provide capability, knowledge, skills and experience, allowing our clients to focus on their core business, with confidence in their ICT environment. Our aim is to work closely with our clients and proactively enable the achievement of identified business goals.
Insitec has a growing team of highly skilled and dynamic technologists who value agility, excellence, and diversity of thought in problem solving. Insitec combine their cyber skills with the ability to provide scalable, governed and proven systems integration skills. This helps clients to deal with a complex mix of systems and deal with the challenges of a future-proof environment. Our staff are recruited for their ability to deliver customer focused outcomes through small professional teams focused on rapid implementation. These values have enabled Insitec to design, deliver and sustain the ADF's objective records management platform across 20 years, spanning multiple security classification levels and many workplace cultures.
Insitec has achieved Defence Industry Security Program (DISP) Level 1 accreditation, which assesses the level of security maturity of a company. We are currently in the final stages of achieving DISP Level 2 (Secret) accreditation, which is a testament to our level of cyber maturity. Our reputation as a preeminent cyber practitioner in Australia has attracted some of the world's leading cyber innovators as partners. This ecosystem of leading solution providers enables products to be seamlessly integrated into Insitec solutions. This satisfies our customers' requirements even as the threats evolve, essentially uplifting companies' systems to essential 8 compliance.
---

A market leader in IT Management, Deployment & Support.
ION Management Solutions is a Philippines-based company servicing businesses throughout the region, including Singapore, Malaysia, the Philippines and Hong Kong. Customers include many of the region's Top 200 companies in the Financial Services, Telecommunications, State & Federal Government, Oil & Energy, & Utilities industry segments.
ION boasts its proven specialized skills in virtualization and managing large, complex, or critical IT infrastructure. Our expertise and experience in providing end-to-end solutions across all industry verticals has propelled ION Management Solutions to the forefront of our customers minds.
---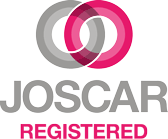 Huntsman Security is fully registered on the Joint Supply Chain Accreditation Register (JOSCAR). JOSCAR is an accreditation system for the aerospace, defence and security sectors that was established following an initiative led by ADS Group in the United Kingdom.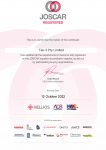 JOSCAR Registration Certificate
---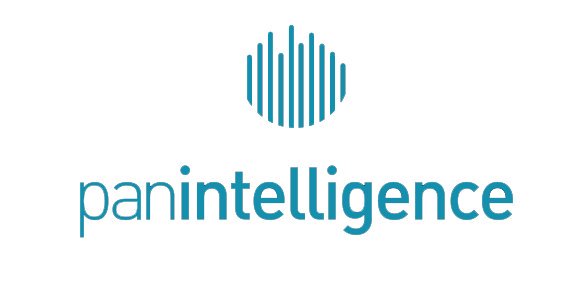 Fast-growing business intelligence and data analytics software developer Panintelligence is based in Leeds, UK. They provide BI and analytics platforms, which are used across a wide range of industry sectors and embedded within solutions to provide real-time business intelligence dashboards and predictive analytics.
---

Tesserent is an ASX company, providing a comprehensive suite of products and services to keep our customer's networks secure. We do this by providing world-class perimeter protection, internal monitoring and alerts, secure internet connectivity and co-location.
---

The people we all rely on to make the world go round – they rely on Thales. Our customers come to us with big ambitions: to make life better, to keep us safer.
Combining a unique diversity of expertise, talents and cultures, our architects design and deliver extraordinary high technology solutions. Solutions that make tomorrow possible, today. From the bottom of the oceans to the depth of space and cyberspace, we help our customers think smarter and act faster – mastering ever greater complexity and every decisive moment along the way.
Thales in Australia is a trusted partner of the Australian Defence Force and is also present in commercial sectors ranging from air traffic management and ground transport systems to security systems and services. Thales Australia has a history of patient investment to build advanced in-country capability across manufacturing, critical systems and services. Close collaborative relationships with local customers, Australian SME suppliers and research institutions combined with technology transfer from our global business enables Thales to tailor high quality solutions for Australian and export markets.
Employing around 3,600 people at over 35 sites around the country, we trace our origins in Australia back to the 1890s. Our organisational structure is aligned with an increasingly dynamic market environment. At Thales Australia we are all about teamwork and sharing. Sharing knowledge to innovate for customers. Sharing best practices to benefit the entire organisation. Forging a distinctive identity based on innovation, sharing and respect.
---
Since 1997 we have helped businesses achieve their goals with the right IT solutions and services. We continue to deliver on this promise, by helping your business achieve more by transforming your IT for better business performance. Whether your requirements are large or small, we have you covered with our core offerings; IT Infrastructure, Cyber Security and Automation.
With over 20 years' experience, we're recognised as industry leaders and accredited to the highest levels in the design, delivery, and support of the latest technologies. We partner with market-leading global and local vendors to deliver you world-class business outcomes
through IT transformation.
We are the missing link between where you are and where you want to be.
---

Vectra is an Australian owned and operated specialist cyber security company operating throughout the Asia Pacific since 2001. Through strong partnerships with leading IT Security technology companies, Vectra delivers security solutions, security consulting and managed security monitoring services (via its onshore Security Operations Centre) to support organisations of all sizes.
---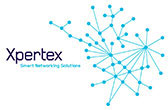 Xpertex is an independent technology services and solutions provider based in Hertfordshire, UK. We work with a range of clients across the public and private sectors to help them make their information technology effective, secure and aligned to their business operations.
We have delivered a range of engagements which have generated real benefits for our clients. We provide expertise and insight in the following fields:
Client-side "trusted advisor" and interim management
Secure Infrastructure Design and Support  Services24/7 Monitoring of Client Infrastructure's
Design authority and technical assurance
Information and network security
Cyber Security and compliance reviews
Technical audits
Technical programme and project management
Technology strategy development and delivery