Huntsman Security's "Essential 8 Scorecard" wins "Best compliance product" and "Best SME security product" at TEISS Awards 2020
LONDON, UK – February 12, 2020 – Huntsman Security was the winner of two categories at the TEISS Awards in London on 12th February.
The TEISS Awards 2020 were presented as part of the prestigious annual "European Information Security Summit – London". TEISS publish cyber security news, information and analysis to a wide audience of IT and security professionals across Europe.
Huntsman Security's "Essential 8 Scorecard" was awarded "Best Compliance Product" and "Best SME Security Product" at the event.  The Essential 8 Scorecard provides immediate visibility of an organisation's cyber risk posture by continuously monitoring and measuring performance without adding to the ongoing workload of the security team.  Data is gathered, analysed and automatically fed to management reports for action by operational and executive stakeholders.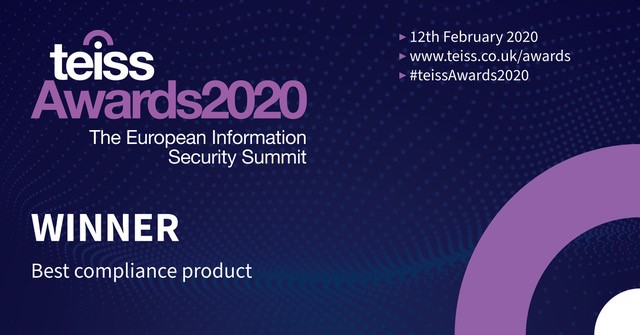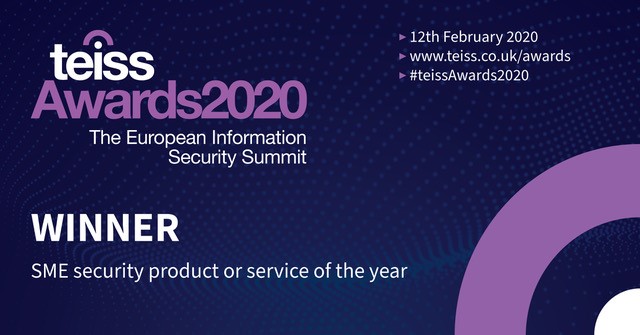 Piers Wilson, Head of Product Management, said: "It's always great to have this kind of recognition – compliance is a big driver for many of our customers so to be awarded 'Best compliance product' by a respected organisation like TEISS is really fantastic."
He continued: "Security risks are a growing management problem for smaller businesses and so the acknowledgement of the value of our solutions for these types of organisation, as the 'SME product of the year', was particularly pleasing."
Huntsman Security CEO, Peter Woollacott said, "We're very proud of the innovative work we're doing to bring cyber risk measurement and continuous visibility to organisations, of all sizes, as they seek to defend against cyber threats – both within their internal networks and in their supply chains."
"Compliance is an ongoing obligation for security and management teams; by automating the assessment and reporting of control effectiveness stakeholders can cost effectively improve their cyber resilience and more accurately decide where to focus effort in security improvements."
END
About Huntsman Security
Huntsman Security – founded in Sydney, Australia – is a cyber security specialist focused on supporting its customers' cyber resilience with real-time security threat detection, verification and resolution products.
Their Next Gen SIEM & Security Analytics, Automation and Scorecard solutions are deployed in mission-critical security environments in the national intelligence, border protection and critical infrastructure sectors globally.  Huntsman Security's offices are located in Sydney, Canberra and London with operations in Tokyo and the Philippines.
Huntsman Security Media Contact
Dominic Walsh       +44 (0) 20 7436 0420